---
History
---
How the Rose and Crown came to be...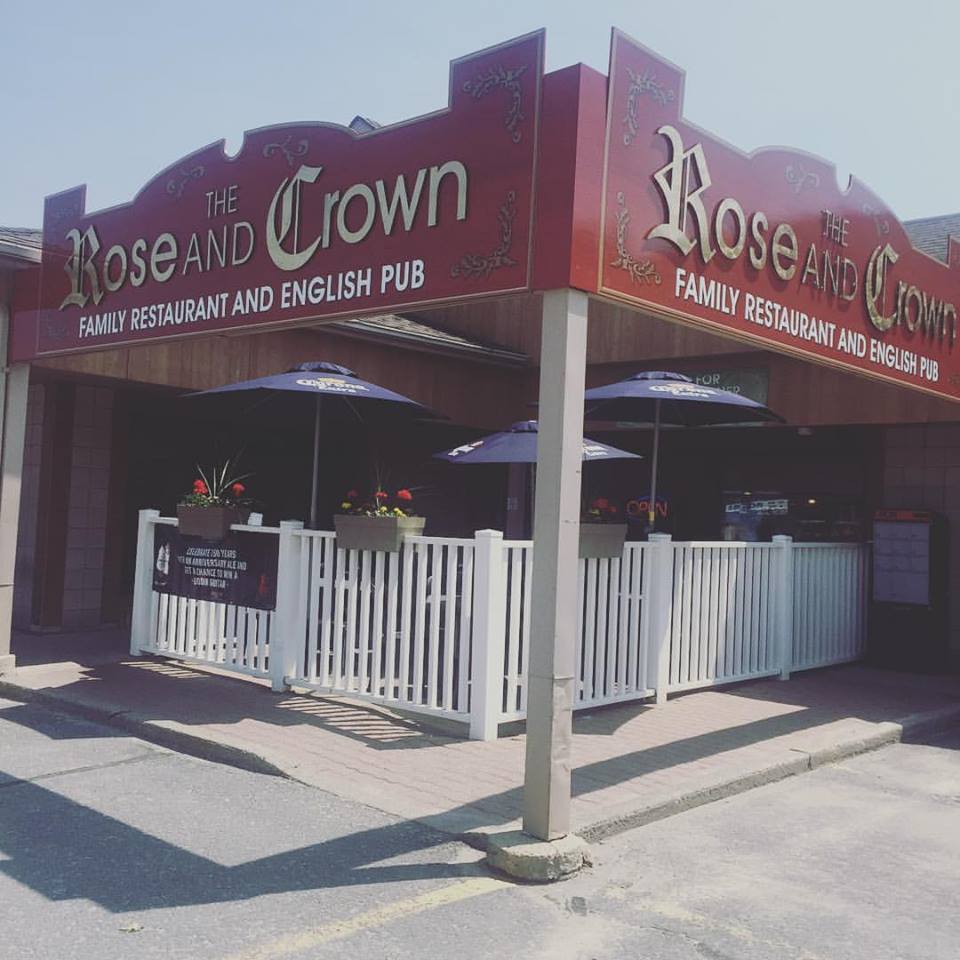 Ed Walker arrived from England to work for U.T.D.C in May 1982. He then decided to start up a business and settle down permanently in Canada. He opened up the Crispy Cod in August, 1982. Sheena Walker was there to visit him and then called up her parents to tell them that she wouldn't be returning to England. Ed was a Jig and Tool Designer, and Sheena was a Engineers company Secretary. Ed's Mom was a baker back in England before she retired and helped Eddie and Sheena bake all their pie's for the restaurant.
In 1985, Eddie's brother took over the Crispy Cod for 7 years before selling.
Rose and Crown 2 opened at Division and Princess in 1988 and then "JUST A PIZZA" opened in 1988 in Bath, Ontario. Their daughter, Maria, was also born that year. Rose and Crown 2 was moved to Johnson St. in Downtown Kingston. In 1993 they closed "JUST A PIZZA" because Ed and Sheena were too busy to handle 3 businesses. They moved The Rose and Crown from the Cataraqui Town centre to the corner of Bayridge and Princess in 2003 where we reside to this day.
The Rose and Crown was named after a pub in their home town of Leyland, Lancashire UK.
---